Partnership
White Label Fleet Management Software
Use our white label fleet management software, customised with your branding, and expand your business by partnering with us!
Looking for new business opportunities?
Become our distributor!
GSMvalve Ltd is an Estonian limited-liability company founded in 2005. During that time, we have been working hard and have developed the electronic vehicle tracking system called Navirec, which has become a strong market leader in Estonia.
We offer a high-quality GPS tracking service with assets, logistics, and transportation management software for private and public enterprises and private customers.
As a quickly developing and ambitious company, we are open to cooperation offers and actively looking for opportunities to white-label our fleet management software to achieve greater global expansion.
The resale of Navirec logistics solutions and positioning hardware is currently actively managed by our partner enterprises in Latvia, Lithuania, Finland, Poland, Belarus, Tanzania, and Russia.
This is your opportunity to achieve new business goals and success in the international market with us!
Not sure if becoming a distributor is a good idea?
Let us tell you why!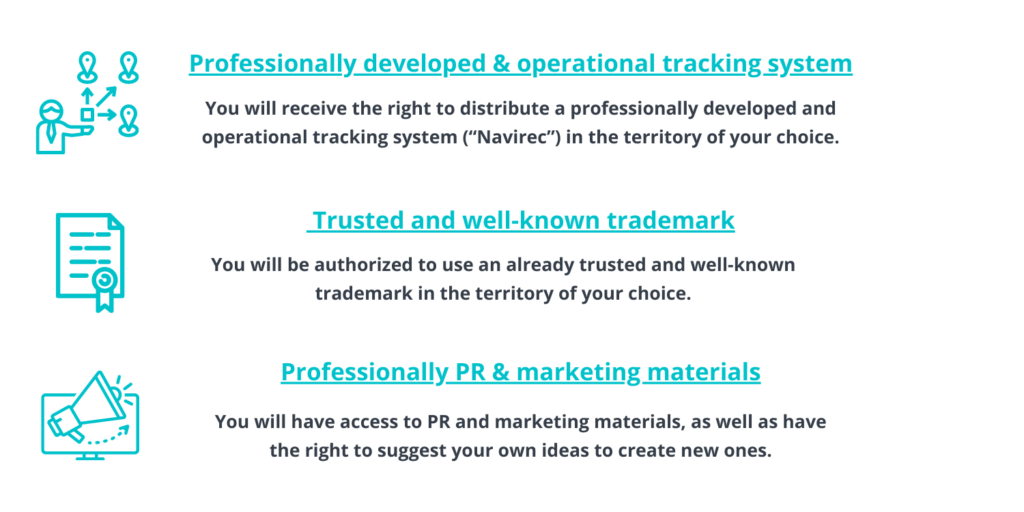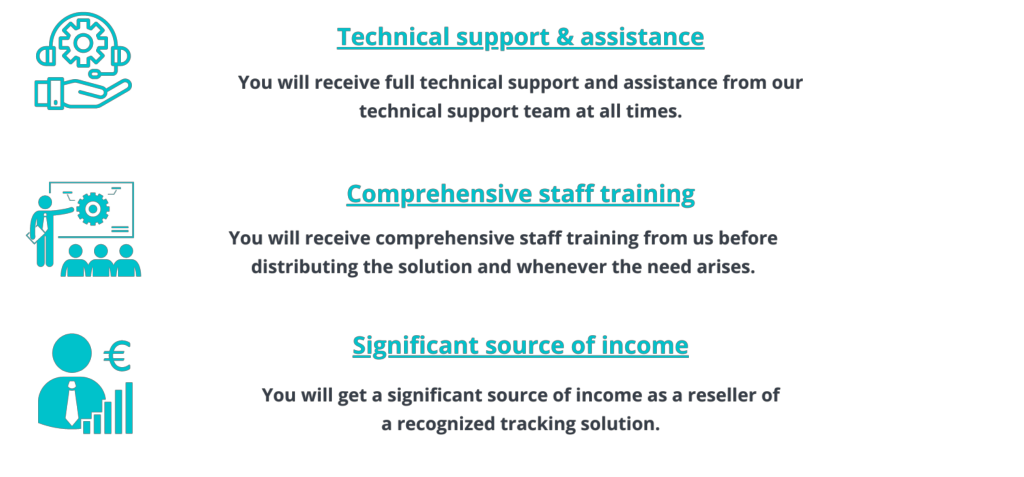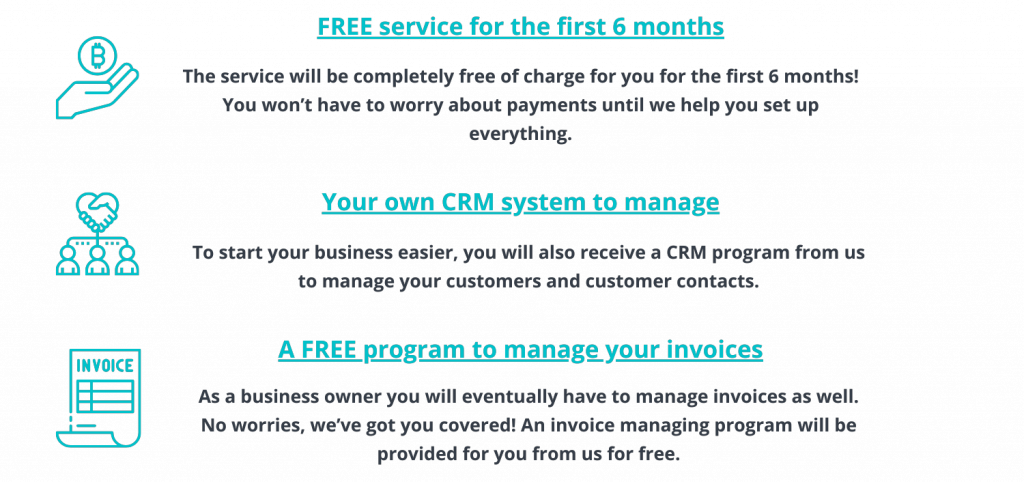 Our solutions
Our fleet management software
The Navirec white label fleet management software is available on PC and mobile devices to make managing your fleet as easy and effective as possible, whether in your office or on the road.
Navirec desktop app
Navirec's desktop app lets you view everything related to your fleet and employees in real-time using user-friendly software.

Navirec mobile app
The Navirec mobile application is an easy-to-use tool for customers who value keeping an eye on what's happening in their business, wherever they are. The mobile app allows you to oversee the location of your fleet with all the relevant data, easily communicate with employees, book vehicles for business trips, and much more.
The app is completely free of charge for clients and available for download from
the App Store and Google Play!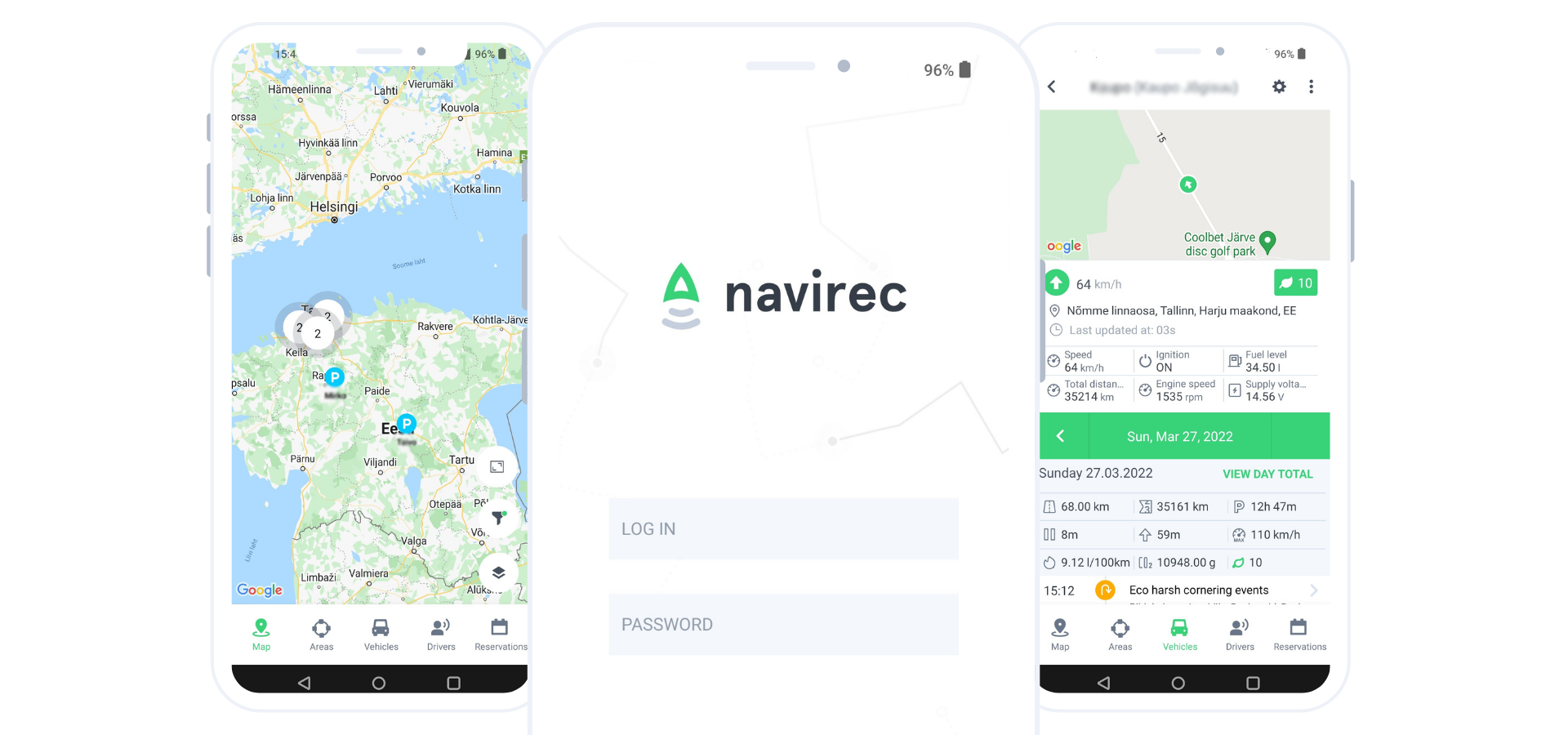 As our white-label partner, you will get full support
We have many white-label partners worldwide, providing them with the support they need. Don't worry if you don't have excellent marketing skills – we will not leave you hanging. We will provide you with a website, a chance to use an online chat to communicate with your clients and potential customers, all the marketing and support materials, blogs & marketing files, and our know-how.
We believe working closely together will achieve great results and help each other become the best in the field with our fleet management tool.

Fill in the distributor application below to get started, or contact our Sales Director for further information on our white-label fleet management software.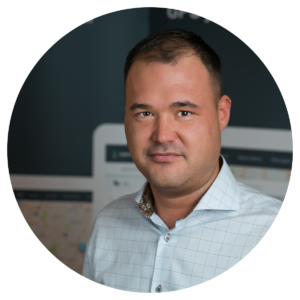 Jürgen Levandi
Sales Director / Development Manager
White Label Fleet Management FAQs
What is white label fleet management?

A white label GPS tracking platform is a customisable fleet management software designed for GPS tracking service providers aiming to expand their businesses.
Why should I become a Navirec white label partner?

Navirec will enhance your existing fleet management and asset tracking business by:

Providing a user-friendly customisable system
Brand your mobile applications
Make it easy to transfer devices and configure
Providing first-class customer support
How do you provide full white label branding?

Our team will swiftly rebrand our software and mobile apps with your label. Simply provide us with the necessary logo pack and colour schemes, and we will handle everything else. Additionally, your brand domain can be seamlessly integrated with the Navirec platform, ensuring a smooth user experience for your clients.
What white label marketing materials can you offer?

We collaborate with numerous partners globally, offering comprehensive marketing support. Utilising blogs, emails, social media, and various other channels, we amplify our partners' messages, highlight their values, and display their expertise. Through close collaboration, we assist our partners in enhancing their services and attaining outstanding business outcomes.
Do you brand our mobile apps, too?

Our base white label application can be customised with your logo and images and then published on the Google Play Store or AppStore. This approach enables you to expand your product range, assisting your clients in tracking their fleets and assets while on the move.
Does white label fleet management software integrate with other software?

Navirec provides a range of integrations for the automatic transmission and receipt of fleet data from external systems. This includes integration with top IT systems in the transport and logistics sector and bespoke integrations with clients' accounting and warehouse systems, ensuring all necessary resources are consolidated in one location.
What fleet management training do you provide for white label partnerships?

Each member of our team is ready to offer their expertise and assist you in reaching your business objectives. Whether it's understanding the market, managing your business, or providing client support, we are committed to ensuring you have all the necessary support.
Is your white label fleet management software easy to configure?

Transferring devices to the Navirec white label fleet management system is secure and straightforward. You'll benefit from the assistance of our professional support team and a dedicated developer who will ensure a seamless transition to our platform.