Driving history
The Navirec solution enables you to reproduce and compare simultaneously the driving history of several cars, checking the trips up to 7 years back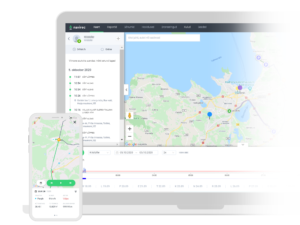 View the driving history in a computer or app
In order to reproduce a trip, select the date or time interval and the driver(s), whose trips you wish to view.
You can view trips up to 7 years ago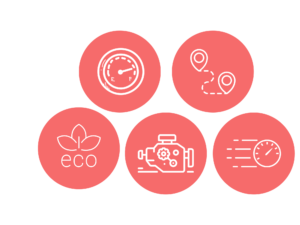 Compare parameters
fuel consumption
speed
route
economy
rpm etc.
Detailed data and analysis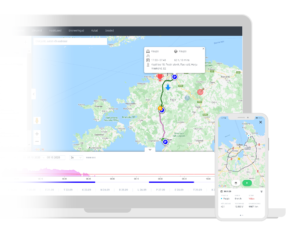 In the reproduction of trip history, you can view the movement of the vehicles on the map while the selected parameters change in a diagram with an exact time reference.
You can use this information to improve the organization of work!
Compare the routes and the time and fuel consumption, stops or duration of stopping with idle engine
Keep track of work time
Precision and speed are the quality markers of every company and key factors in customer satisfaction.
If a driver has not started the trips on time, it can muddle up the plans for the whole day and result in many dissatisfied clients.
In a graph formed with the reproduction of driving history, you can clearly see the starting and ending time of the trips, which helps to avoid any disputes with the client or own employees
View refuelings and driving style of a driver

In the driving history settings, you can specify, which information you wish to view on the map.
In addition to other information, the application shows where exactly the vehicle was refueled, the quantity of fuel, and Eco drive events
Comprehensive details allow better analysis of the trips made by drivers
A win-win situation for everyone
You can link the analysis of data gathered from trip comparisons with the motivation of employees. You can draw up a monthly review of trips and reward the drivers with the best results – with small but firm steps you can increase the efficiency of the whole staff.
The whole company and your customers will benefit from faster and more economic driving
Protect your customers and employees
Inevitably, there are unpleasant complaints from time to time, where cargo has allegedly not reached its destination or a technician has failed to show up at a client.
If you lack an overview of the movements of your employees, establishing the truth is unfortunately complicated.
Trip history provides you with detailed information, whether and when the driver arrived at the client or workplace