Remote reading of tachograph data

The best method for timely receipt of tachograph data is to use the Navirec solution for remote reading of the data
Calculating the working and rest time of drivers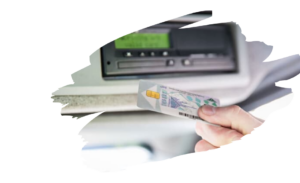 The working and rest time of drivers is calculated on the basis of data received from tachographs (recording equipment).
Proceeding from the Traffic Act of the Republic of Estonia, a transport operator must store the working and rest time data of drivers in unchanged form for at least 12 months. This can be done either on tachograph cards or electronically.
Proceeding from the law, the data on the driver card should be copied at least every 28 days and from the vehicle at least every 90 days
Advantages of remote reading
you save working time
data management and storage become simpler
you can download data automatically while on the road
you can keep an eye on adherence to working and rest time by drivers
the logistician has better means to plan working time
you can store data conveniently on the web
If the vehicle fleet of the company is sizeable, with vehicles traveling all around Europe, then the easiest solution for receiving the data on time is namely the remote reading of tachograph data
Digital tachograph data can be downloaded conveniently and quickly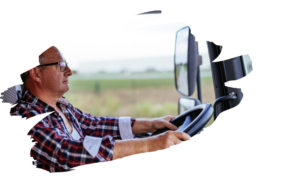 With the Navirec GPS device, tachograph data are downloaded online, without the driver having to return to a depot to present tachograph cards or data on a memory stick.
Analog tachographs were replaced by digital ones on May 1, 2006, and are also fitted on all trucks manufactured ever since.
Unlike the analog version, the digital tachograph allows downloading of data over the air and save it in the DDD format suitable for the Road Administration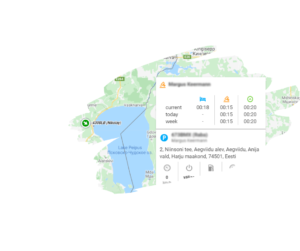 Winning in time and comfort
The Navirec solution shows you real-time information about all the vehicles of the enterprise, while you can also view data related to the driver's work (incl. working time and rest time).
The whole information is available in real-time, whenever and wherever you wish to see it!
You can view precisely how much working time is left and whether the driver has adhered adequately to rest times
Important working and rest time requirements for drivers
permitted driving time per day is 9 hours
after each 4.5-hour drive, the driver must take a 45-minute break
regular rest time per day is 11 hours
regular rest time per week is 45 hours
With the Navirec solution, you can be sure that drivers have adhered to their working and rest time schedules and all the required data are always available