Install-it-yourself GPS device

Self-installable tracking device based on the latest GPS technology and suitable for all types of vehicles
Works worldwide and costs only €69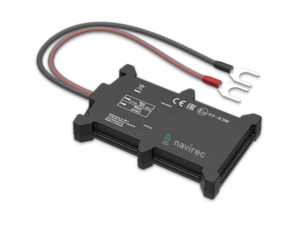 Small, waterproof, and uses the latest GPS technology
Performs all the functions of a standard GPS tracker
Can be installed on your car battery by yourself in just a few minutes
Suitable for all types of vehicles (including electric cars)
The functionality of the GPS device
Track the vehicle's location, route, and speed in real-time
Monitor driver driving style (Eco drive) and save on fuel and maintenance costs
View the car's ignition and engine status (incl. operating hours)
You can view the driving history with all the data in the Navirec solution
View the battery supply voltage and its changes (when setting notifications)
The logbook fills in automatically!
Price
The GPS tracker costs €69
+ service fee €9 per month
The monthly fee includes access to Navirec tracking software and data usage
The value-added tax (20%) is added according to the law

Navirec software can be used both on your PC and on mobile devices via Navirec's mobile app (iOS / Android)
How to buy?
Fill in the Order now! application and our customer support will contact you shortly
We will ship the GPS tracker to you – it's ready to use!
Free video training on Navirec software is included in the price!