Driving style report

The driving style report gives an overview of the driving habits of drivers and the way vehicles are used in the company
Tracking the driving style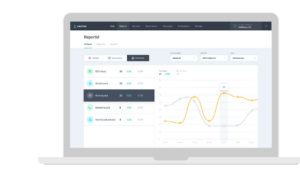 Navirec Eco drive solution registers drivers' activities behind the wheel and saves the data in the system.
You get a detailed overview of abrupt accelerations and brakings, passing through sharp curves and keeping the engine at idle during trips.
Monitoring the driving style enables you to analyze the level of economy in using the vehicle fleet
Driving style overview in a report
You can collect Eco drive details into a comprehensive driving style report and establish, which drivers fail to drive economically.
You can rank the drivers by their fuel economy level or safest driving style. The system calculates the driving score of each driver.
You can also set up an internal bonus system based on the Eco drive scores. Why not reward the drivers, who drive safely and economically, based on the results?
More careless drivers, on the other hand, can be guided to drive with greater awareness!
The driving style analysis provides an overview of areas with possible extra costs, making it possible to avoid the costs with more conscious behavior